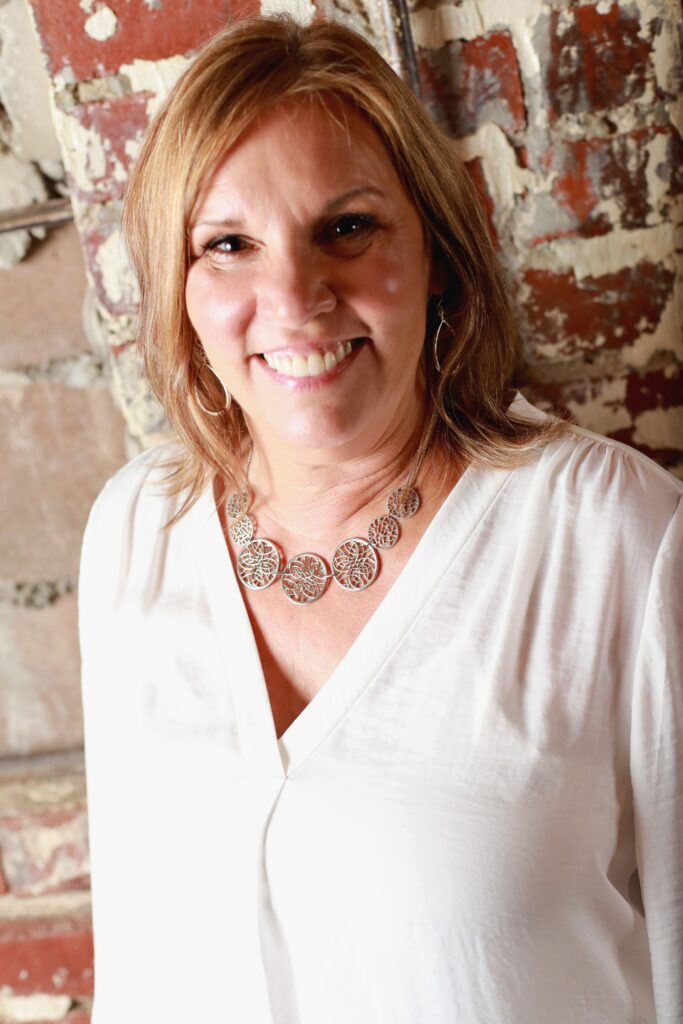 D. Ann Shiffler reports.
Alana Yates Yount did not envision becoming the owner of a crane rental and service company. Until she did.
"In the beginning, no way," she said. "But over the years it became my goal."
In the early days as a young adult, she thought she wanted to be a nurse, but when her father, David Yates, (who was general manager of Waggoner Equipment Rental) needed extra help, he offered her 25 cents more an hour than she was making in the nursing field. She was thrown into learning payroll AR and AP. She changed her schooling from nursing to business. That was 33 years ago.
Earlier this year, shortly after Alana solely purchased Waggoner Equipment Rental, the company became certified as a Women's Business Enterprise, WBE.
"I have wanted to become a WBE for years," said Yount. "After becoming full owner, it was Number 2 on my list. I am not sure at this time what it will mean since it is just the start of it. However, I am proud of the reputation Waggoner has had over the years as I have been managing it. While the WBE certification may open doors for new work, I stand firm that our solid reputation in the business and our performance overall, including our commitment to quality and safety is what will keep clients coming back to us."
I have communicated with Alana Yount several times through the years, usually in May when we are compiling our American Cranes & Transport ACT100 top list of the largest crane-owning companies in North America. This year I noticed the Waggoner survey form listed Alana as owner and president.
I sent her a note and asked for this interview. She said yes right away, and I think you will be interested in what she had to say and how she leads the company her father ran for many years. Based on her answers to our questions, it's apparent that she is a person who is quick to the point, efficient, and effective and she does not waste words.
WHAT ADVICE WOULD YOU HAVE FOR WOMEN IN THIS INDUSTRY?
First, be confident. You are in the industry because you have the knowledge and know your business. Try not to let feeling intimidated keep you from learning and asking questions. People love to share their knowledge. Do not let your feelings get hurt easily – business is business, it is not a man or woman thing.
WHAT IS IT YOU LIKE ABOUT YOUR JOB?
The fact that every day is different. You meet so many different people from everywhere and they end up being longtime friends.
HOW HAS COVID-19 IMPACTED WAGGONER'S BUSINESS?
We slowed down for a while when all the closures started. Keeping everyone busy and working was difficult.
WHAT HAVE BEEN THE BIGGEST CHALLENGES?
Trying to figure out how to relay what was going on with work to the employees when you, yourself did not really know or understand the situation.
HOW DO YOU CHARACTERIZE THE MARKET FOR YOUR COMPANY/REGION?
With things being a little unsettling this year I believe things are good. The area seems to be staying steady with work.
WHERE WOULD YOU LIKE TO SEE THE COMPANY FIVE YEARS FROM NOW?
Obviously, I would like to see us continue to grow our business. I also want to be able to say that we continue our solid commitment to safety and quality even as we grow. I want to continue to be known as the go-to equipment provider in our region.
WHAT DISTINGUISHES WAGGONER IN THE MARKETS IT SERVES?
We are 100 percent female-owned. We are a personable company, which helps with communication. We do not have a lot of turnover in our employees, which makes a customer feel more comfortable, knowing they will be dealing with the same person.
WHAT IS YOUR FAVORITE CRANE IN THE FLEET?
Probably our 100-ton Link-Belt RTC80100. It is older but all around it is a good strong crane. Sentimentally, it was the first crane that I had input on the purchase.
WHO IN YOUR LIFE HAS BEEN AMONG THE STRONGEST INFLUENCES?
My dad would be Number 1. He has always been my biggest supporter. He pushed me to go out of my comfort zone and challenged me to achieve more knowledge and goals. He always had my back even when I failed at something, he would make me figure it out and do it again.
The other would be Jack Helmkamp. He taught me a lot about finance and analysis and he offered me to experience that books cannot teach you. Being critical, he pushed me through problems and scenarios that would arise for making the best decisions.
WHAT IS YOUR BUSINESS PHILOSOPHY?
Our job is to help our customers do a good job.
LOOKING BACK FROM WHERE ARE YOU ARE NOW IF YOU COULD GIVE YOUR PAST SELF ONE PIECE OF ADVICE, WHAT WOULD IT BE?
Do not be intimidated by learning or people. Soak in as much information as you can from those around you, including your team and the clients you are working for. You can never know too much, and listening can provide invaluable opportunities.